UK fans of the wonderful Ms Dionne Warwick may be interested to learn of an interesting sounding programme on BBC4 on Fri 11/12/20. The 60 min show promises lots of great archive footage of Dionne's performances at the BBC from the 60's through to the present as the legendary lady reaches her 80th Birthday. Looking forward to this one!
Dusty Groove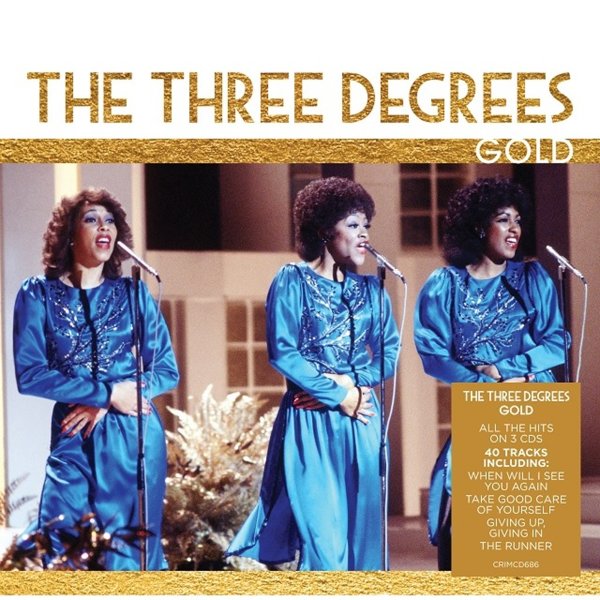 Gold (3CD set)
CD (Item 965466) Philadelphia International/Crimson (UK), Mid 70s — Condition: New Copy
3CD
$9.99 ...
CD
A great collection of work from the Three Degrees – a female soul group who really found a way to move the music forward after the girl group years of the 60s! The trio had recorded previously, in a somewhat more standard style of Philly soul – but during the 70s they hooked up with the studio genius of Gamble & Huff, and managed to make some really amazing music that forever helped transform the style of female soul on the dancefloor! Their vocals are a perfect match for the soaring strings and lively rhythms of the Philly International groove – and the cuts are as sweet as they are grooving – a magical balance that few other groups could strike this well. This 3CD set is overflowing with great work – two tracks of regular cuts for Philly International, including work with MFSB – and a full CD with 10 more rare tracks – longer versions, single cuts, and live material. 40 tracks in all – with titles that include "Dirty Ol Man", "Woman In Love", "The Runner", "Jump The Gun", "Golden Lady", "Red Light", "Out Of Love Again", "Bodycheck", "Magic In The Air", "TSOP", "Love Is The Message", "Take Good Care Of Yourself", "La Chanson Populaire", "Giving Up Giving In", "My Simple Heart", "Free Ride (live)", "Starlight (long version)", "The Runner (extra long version)", "Love Train (live)", "Don't Let The Sun Go Down On Me (live)", and "Living For The City/For The Love Of Money (live)". © 1996-2020, Dusty Groove, Inc.
I recently was listening to my KW Greatest Hits & Rare Classics. There was a song on there that I had forgotten about, A Love Like Yours. I checked and the earlier one was naturally by Martha & the Vandellas and Kim's was released about three years later.

Kim did an outstanding job on A Love Like Yours. It is within striking distance of the Vandellas version. There are some other good characteristics about Kim's version.

What do others think about this selection?

Ironically, I also have her 2-CD set The Motown Anthology consisting of 48 songs, but A Love Like Yours is NOT included in this collection. I guess I did not fully appreciate Kim as I have other artists, but after listening to the Greatest Hits and Rare Classics, I changed my mind and am more and more convinced that they did not fully develop her into the superstar they could.