I ask the Man Upstairs to give me strength and patience. I don't think there is a single shred of Motown in this. And don't get me started on the so-called 100 Best Motown videos featuring non-Motown performers and worse [[!) those dratted karaoke-like ringers. Click bait.



Has anyone noticed those little green icons below some our screen names? I wondered what they were and wondered why I did not have one below my name. Then, last week, I got one below my screen name too.

When some members asked Ralph what they were, he said that changes are in the works and that it will be fun. He divulged nothing else. Any guesses?

I also noticed that when you place your mouse pointer on the little green icons that it comes up with a compliment. Mine says that "Milven is on a distinguished road". They remind me of little fortune cookies.
Some of the compliments that other members have are

"......has a reputation beyond repute"

"…is just really fine"

"…has a brilliant future"

Has anyone noticed the little compliments?

Always nice to be complimented :D
Just put an order in and went back and looked and apparently, got the last
copy. They restock. I've never seen an entire CD devoted to them.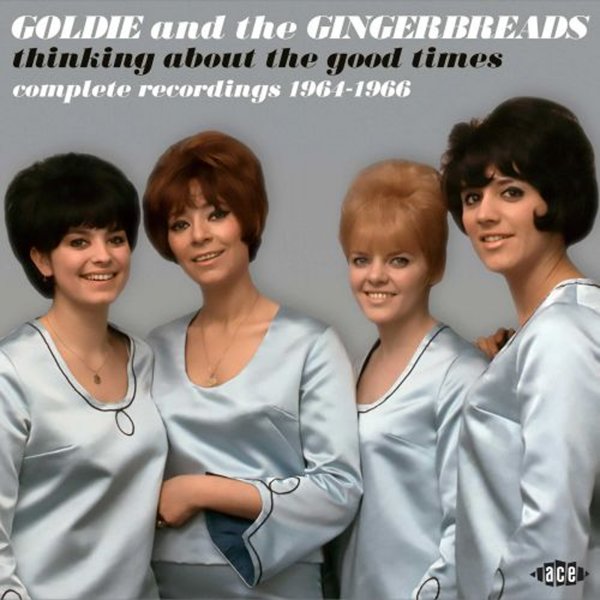 Goldie & The Gingerbreads
Thinking About The Good Times – Complete Recordings 1964 to 1966
You requested this item on July 24, 2021
CD [[Item 988070) Ace [[UK), Mid 60s — Condition: New Copy
Just Sold Out!

CD

Add to
Watch List

Send In Stock
Notice
Related searches
Goldie & The Gingerbreads
Ace
Ace [[label)
Rock [[CD, LP)



A heck of a great girl group from the 60s – one who never got much play on our side of the Atlantic, but who were one of the most unique UK groups of the time! For one thing, the quartet didn't just sing to studio backings – they also played their own instruments too – which made them more in the mode of some of the mod male British acts of the time than some of the more polished Brit pop female singers! Not that they didn't get great help in the studio, though – as some of these cuts feature top production efforts from giants like Alan Price and Shel Talmy – both of whom never get in the girls' way, and just find a mode to let their sound shine even more strongly on record! Goldie & The Gingerbreads never got the full fame they deserved – save for a few singles issued on Decca and smaller labels – but they did record plenty for a brief stretch, as you'll hear here in a selection of 20 tracks that includes a few unissued tracks done for Atlantic Records as well. Titles include "That's Why I Love You", "Can't You Hear My Heartbeat", "Look For Me Baby", "The Skip", "VIP", "Bye Bye Baby", "What Kind Of Man Are You", "Something Beautiful", "Chew Chew Fee Fi Fum", "Little Boy", and "Sporting Life". © 1996-2021, Dusty Groove, Inc.
As we have learned over in the Motown forum, Berry Gordy is up for a well-deserved Kennedy Center Honor. We also knew that he turned 91 recently. So that got me to thinking about what other music stars [[not necessarily soul or Motown but just music in general) are still with us at age 90 or more.

I did some checking on Wikipedia for a few that came to mind and this is what I came up with......

Sue Thompson [[pop/country singer--Norman, Paper Tiger, etc.) is 96.

Ed Ames [[My Cup Runneth Over) is 94.

Lavelle White [[Texas Blues Singer) is 92.

A number of others [[Willie Nelson, Frankie Valli, Bobby Vinton) are closing in but not quite there yet. What other names in the rock or soul era are still with us and have reached the remarkable age of 90?
Anyone have or have knowledge of where to find a definitive list of Paul Williams leads with the Temptations? I would like to make up CD collection of all his leads under one roof if possibe.
Now I have a very soft spot for the Wiz but I know that for many the reviews are mixed at best

But it seems that even those who didn't like it at all agree that Michael's performance was far and away the best thing about it

Anyone know why he didn't pursue more acting opportunities?

I know he really wanted to play Peter Pan and there was some semi serious consideration from Steven Spielberg for what eventually turned into Hook

It seems that after Thriller and Bad and especially after Purple Rain was such a hit he could have had some vehicle for him greenlit

Even an animated special inspired his drawings [[which I always thought were very good), add a new MJ song or 2 and it would have been ratings gold