Description
Some years have passed since "The Sweetest Feeling", Kent's first dip into the catalogue of the late Van McCoy, was issued to acclaim from soul fans all over the world. Back then we made a promise that, should sales warrant a second volume, we would release one. Well, it's taken a while for it to come together – nine years, in fact – but we are delighted to finally bring you that long-promised follow-up, "This Is It!"
As we promised in the notes to the previous set, the accent this time is predominantly on the upbeat. "This Is It!" collects a significant number of Van's biggest and rarest 60s/Northern Soul favourites, multiple modern-crossover treats from the 70s and, for balance, a few slower opportunities to get their breath back for those who mostly like to dance but occasionally like to listen. Although the inevitable licensing issues prevented us from securing a couple of tracks we would like to have included, we feel certain that everyone who loves the work of Van McCoy will be more than happy with the contents.
As well as Northern and modern rarities by the likes of Sandi Sheldon, Kenny Carlton, the Vonettes and Bill Harris, among others, "This Is It!" also contains several of Van's most commercially successful songs and productions, including Melba Moore's title track and Gladys Knight and the Pips' UK chart monster 'Baby Don't Change Your Mind'. Several artists featured here, including the Spellbinders, Chris Bartley, the Ad Libs and Brenda and the Tabulations, are indelibly associated with Van, having spent most of their careers working with him.
It's been 40 years this summer since Van succumbed to a fatal heart attack, at the age of just 39. Van may have left us a long time ago but his timeless music never will, and here are 24 more of the very best examples of "Van McCoy Magic".
Tracklist
1. Lost And Found - Kenny Carlton
2. The Sweetest Thing This Side Of Heaven - Chris Bartley
3. You're Gonna Make Me Love You - Sandi Sheldon
4. Hard Way To Go - The Exciters
5. I Wanna Love You So Bad - Bobby Reed
6. Gonna Be Ready - Betty Everett
7. We're In This Thing Together - Peaches & Herb
8. Baby, I Miss You - The Spellbinders
9. Abracadabra - Erma Franklin
10. Wait Till I Get You In My Arms - Major Lance
11. Just In The Nick Of Time - Toni Lamarr
12. Touch My Heart - The Vonettes
13. Mister DJ - Francine Barker
14. Ain't It Funny What Love Can Do - Kenny Young
15. Show A Little Appreciation - The Ad Libs
16. Where Did You Learn To Make Love The Way You Do (Album Version) - Sharon Ridley
17. Little Bit Of Love - Brenda & The Tabulations
18. If I Don't Love You - The Choice Four
19. Memories And Souvenirs - Laura Greene
20. You're My Peace Of Mind - Faith Hope & Charity
21. Baby Don't Change Your Mind - Gladys Knight & The Pips
22. Am I Cold, Am I Hot - Bill Harris
23. Everything's Coming Up Love - David Ruffin
24. This Is It - Melba Moore
Amazon USA
Available for pre-order soon:
https://www.amazon.com/dp/B07RQ3V1HG/?tag=imwan-20
Amazon UK
https://www.amazon.co.uk/dp/B07RQ3V1HG/?tag=imwan-21
Hey everyone, keeping with Motown's 60th Anniversary I think it would be great if we post a favorite Motown recording here until we reach 60 of our favorites. If someone post one that you were thinking of posting, pick a different one (God knows there are a lot to choose from).
I will start things off with this one:

1).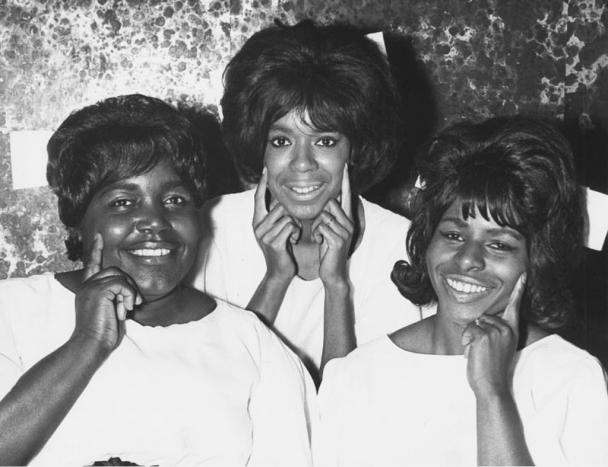 They may be unsung, but they sure suckered us into buying a Four Tops, Martha and the Vandellas, Marvelettes, and worst of all *GASP* a Supremes record.
What's your thoughts on this? Should have this false advertising happened in Motown?
Louvain could give us some input if she's available.
Not much to get excited over- just watching an episode of the old Mary Tyler Moore Show and there was a gag about her having bought a stereo set but it wasn't working right. Mary tells Murray she can hear Gladys Knight..BUT NONE of the PIPS! I love when someone drops a Motown artist into a show's dialogue!
Just because. Just because it is a great song.......