I'm going with the Labelle years, to me those years cemented their legacy as one of the best artists period, they were innovative and they had a great album run from Labelle - Chameleon, NightBird being their greatest work.


So anyway, which era throughout Patti Labelle 's career do you prefer?
Kinda, sorta overlooked at the time [[probably due to the swerve from disco to smooth jazz/quiet storm) this has become a favorite, and perhaps the favorite lp from this wonderful singer. Here's the opening cut 'Thinking Right'. Wow does this lp hold up 42 years [[gulp!!) later -


Not sure if anyone here has already seen this movie or heard of it. I just found out about it today. It came out on Netflix yesterday [June 29th]. It was created by Lena Waithe and Whitney fans are saying that it is very obviously loosely based on/inspired by her life and relationship with Robyn. Sharon Stone plays the Clive Davis-type character. I intend to watch it tonight. Here is the trailer ...
https://youtu.be/EbptKdhRXEo
So, how do we feel about Stevie's work in the 80s?

I feel that the casual narrative is that he was part of the Motown machine in the 60s and had classic 60s Motown hits

In the next decade, he took control over his music and went on a streak of unparalleled creativity and talent [[I would put Stevie in the 1970s as a better run than any artist, at any time, in any genre, at the very least on the Mount Rushmore of greatest musical streaks)

Then in the 80s that creativity well seemed to dry up and he started churning out corny pop songs that his 70s self wouldn't have recorded in a million years

Is this a fair assessment?

I've seen "I just called to say I love you" listed as one of the worst hit songs of the decade, and worst song he ever did [[multiple times), with "Part Time Lover" not far behind

I'd say that Do I Do and Overjoyed stands proudly next to any of his 'classic' songs

And he gave the world Black Happy Birthday - Honestly what percentage of the time is it the version sung at black birthday parties? I'm taking the over at 70%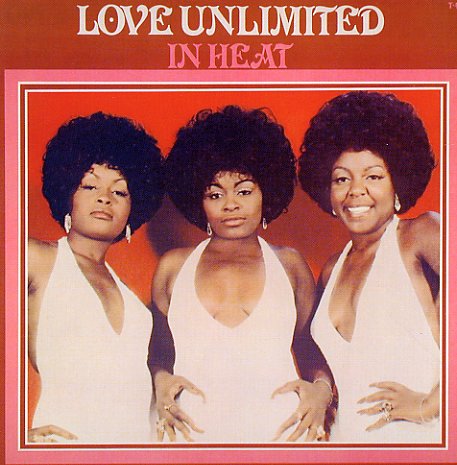 Love Unlimited
In Heat
CD [[Item 114545) 20th Century/Universal [[Japan), 1974 — Condition: New Copy
$13.99 ...
CD
Preorder: This title is scheduled for release about Wednesday, June 22.

Add to
Watch List

Preorder
this item
Related searches
Love Unlimited
Soul [[CD, LP)

Classic 70s female soul – and one of the best albums ever recorded by Love Unlimited – a trio of ladies recording with Barry White during his glory years! The album's got a really incredible approach – partly in the mode of older female group soul, but also done with a hipper, more righteous style – one that pushes the sound past older standards for the music, yet which falls into none of the disco cliches of the time. The album includes a great vocal version of "Love's Theme", plus the group's totally killer "Move Me No Mountain" – and the tracks "I Love You So, Never Gonna Let You Go", "Share A Little Love In Your Heart", and "I Needed Love – You Were There". © 1996-2022, Dusty Groove, Inc.