i know 1966 was an extraordinarily busy year for holland/dozier/holland. they wrote a varietyof hits: reach out & standing in the shadows for the tops, my world is empty and you can't hurry love for the supremes ... plus hits for the isley bros, jr. walker, the elgins, just to name the tip of the iceberg.
what i want to know is how they came about to write the rocker "(come 'round here) i'm the one you need" for the miracles. the song sounds tailor made for levi and the tops and it seems as if they would have been screaming to record it! i can even imagine the supremes taking a stab at it. considering how few songs h/d/h wrote for smokey and how prolific smokey was on his own, i've always been perplexed how this collaboration came about. it is one damn fine tune and smokey and the miracles sing their hearts out ... but does anyone know the story about how these two powerhous teams got together? i'd love to know! thanks
https://www.sho.com/titles/3464418/t...-dont-know-me\
Anyone saw this? Saw it last night. Very interesting. In it was said that the car accident could have happened because the brakes had been cut. That had happened in several of the other cars that Teddy had owned.
Also quite mysterous was the killing of his first female manager who took a large percentage of his earnings.
One of the people interviewed is Shep Gordon who became Teddy's manager and who later managed Luther Vandross about who he talks in his own documentary
Supermensch
: The Legend of
Shep Gordon.
Dusty Groove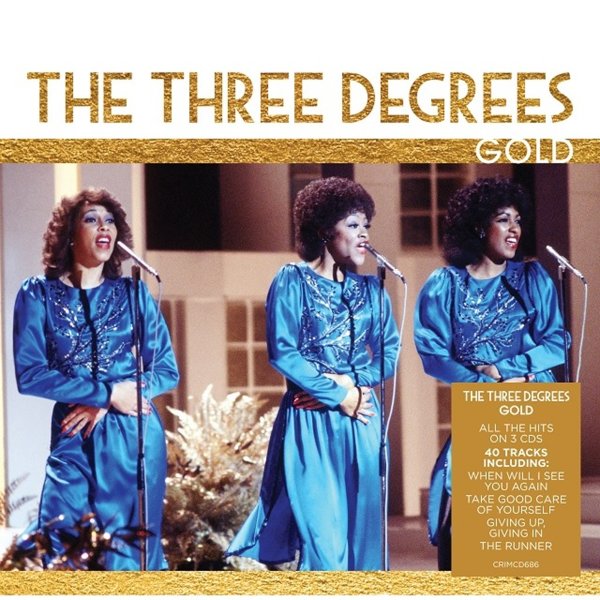 Gold (3CD set)
CD (Item 965466) Philadelphia International/Crimson (UK), Mid 70s — Condition: New Copy
3CD
$9.99 ...
CD
A great collection of work from the Three Degrees – a female soul group who really found a way to move the music forward after the girl group years of the 60s! The trio had recorded previously, in a somewhat more standard style of Philly soul – but during the 70s they hooked up with the studio genius of Gamble & Huff, and managed to make some really amazing music that forever helped transform the style of female soul on the dancefloor! Their vocals are a perfect match for the soaring strings and lively rhythms of the Philly International groove – and the cuts are as sweet as they are grooving – a magical balance that few other groups could strike this well. This 3CD set is overflowing with great work – two tracks of regular cuts for Philly International, including work with MFSB – and a full CD with 10 more rare tracks – longer versions, single cuts, and live material. 40 tracks in all – with titles that include "Dirty Ol Man", "Woman In Love", "The Runner", "Jump The Gun", "Golden Lady", "Red Light", "Out Of Love Again", "Bodycheck", "Magic In The Air", "TSOP", "Love Is The Message", "Take Good Care Of Yourself", "La Chanson Populaire", "Giving Up Giving In", "My Simple Heart", "Free Ride (live)", "Starlight (long version)", "The Runner (extra long version)", "Love Train (live)", "Don't Let The Sun Go Down On Me (live)", and "Living For The City/For The Love Of Money (live)". © 1996-2020, Dusty Groove, Inc.
UK fans of the wonderful Ms Dionne Warwick may be interested to learn of an interesting sounding programme on BBC4 on Fri 11/12/20. The 60 min show promises lots of great archive footage of Dionne's performances at the BBC from the 60's through to the present as the legendary lady reaches her 80th Birthday. Looking forward to this one!