By MARK KENNEDY
Bill Withers, who wrote and sang a string of soulful songs in the 1970s that have stood the test of time, including " Lean On Me, " "Lovely Day" and "Ain't No Sunshine," has died from heart complications, his family said in a statement to The Associated Press. He was 81.

The three-time Grammy Award winner, who withdrew from making music in the mid-1980s, died on Monday in Los Angeles, the statement said. His death comes as the public has drawn inspiration from his music during the coronavirus pandemic, with health care workers, choirs, artists and more posting their own renditions on "Lean on Me" to help get through the difficult times.
"We are devastated by the loss of our beloved, devoted husband and father. A solitary man with a heart driven to connect to the world at large, with his poetry and music, he spoke honestly to people and connected them to each other," the family statement read. "As private a life as he lived close to intimate family and friends, his music forever belongs to the world. In this difficult time, we pray his music offers comfort and entertainment as fans hold tight to loved ones."

Withers' songs during his brief career have become the soundtracks of countless engagements, weddings and backyard parties. They have powerful melodies and perfect grooves melded with a smooth voice that conveys honesty and complex emotions without vocal acrobatics.

"Lean On Me," a paean to friendship, was performed at the inaugurations of both Barack Obama and Bill Clinton. "Ain't No Sunshine" and "Lean on Me" are among Rolling Stone's list of the 500 Greatest Songs of All Time.

"He's the last African-American Everyman," musician and band leader Questlove told Rolling Stone in 2015. "Bill Withers is the closest thing black people have to a Bruce Springsteen."

Withers, who overcame a childhood stutter, was born the last of six children in the coal mining town of Slab Fork, West Virginia. After his parents divorced when he was 3, Withers was raised by his mother's family in nearby Beckley.

He joined the Navy at 17 and spent nine years in the service as an aircraft mechanic installing toilets. After his discharge, he moved to Los Angeles, worked at an aircraft parts factory, bought a guitar at a pawn shop and recorded demos of his tunes in hopes of landing a recording contract.

In 1971, signed to Sussex Records, he put out his first album, "Just As I Am," with the legendary Booker T. Jones at the helm. It had the hits "Grandma's Hands" and "Ain't No Sunshine," which was inspired by the Jack Lemmon film "Days of Wine and Roses." He was photographed on the cover, smiling and holding his lunch pail.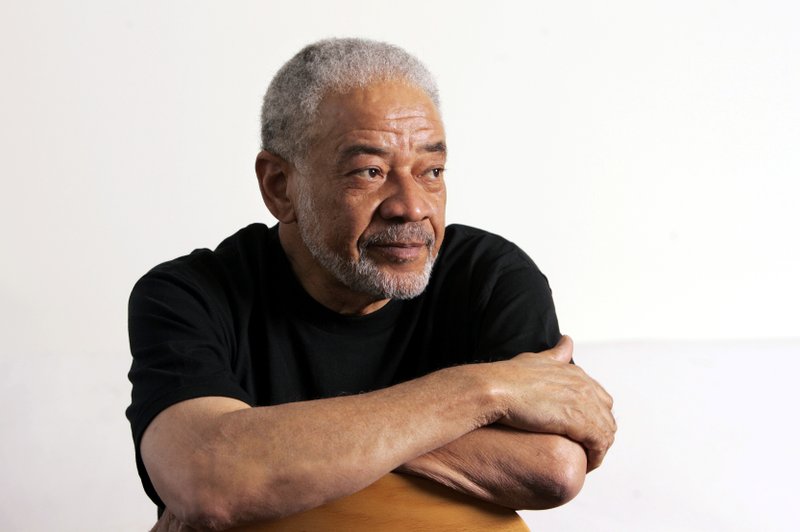 https://apnews.com/e19138ee60f29a319e45bcfba3e39331
There were two interesting programmes on UK BBC4 last night about a tv music series that ran from 1963-66.

The Story of Ready Steady Go! (1 hour)
This included (I assume) recent short clips of interviews with Martha Reeves and Mary Wilson, shame that there was no time to show more. The progamme also showed clips of the Motown 1965 bus tour of the UK. Performances included Martha and the Vandellas "Dancing In The Street" and "Heat Wave", the Supremes "Baby Love", Stevie Wonder "Kiss Me Baby", plus Dusty and Martha enjoying themselves during "Wishin' and Hopin'"

The Best of Ready Steady Go! (1 hour)
This contained 25 songs, mostly uncut, but which included 6 Motown songs: Martha and the Vandellas "Dancing In The Street", Stevie Wonder "Kiss Me Baby", Temptations "My Girl", Marvin Gaye "How Sweet It Is To Be Loved By You", the Miracles "You Really Got A Hold On Me" plus Martha and Dusty again with "Wishin' And Hopin'"

Fabulous early B&W footage.

Back in 1985, C4 broadcast 13 compilation episodes of RSG plus the two specials - Motown and Otis Redding which I still have on VHS. I was hoping that since the surviving episodes or some of them had been acquired from Dave Clark (of Dave Clark Five fame), there may have been something new included last night. Sadly, the answer is no, as it all seems to have come from the Motown Special edition.
SDF Family,

Let's keep this thread going. Since Ralph invited me to the Forum a few years ago, I have received invaluable feedback from all of you regarding several different topics. Your questions, comments, and excellent musical knowledge motivates me and TNS to perform at the highest level we can and it has also helped us to become better, more informed human beings. We look forward to the continued dialouge.

We love you!

RAT Jr & The New Stylistics
A question about these releases:

Does anyone know why "Your Wonderful Sweet, Sweet Love" is absent from both?