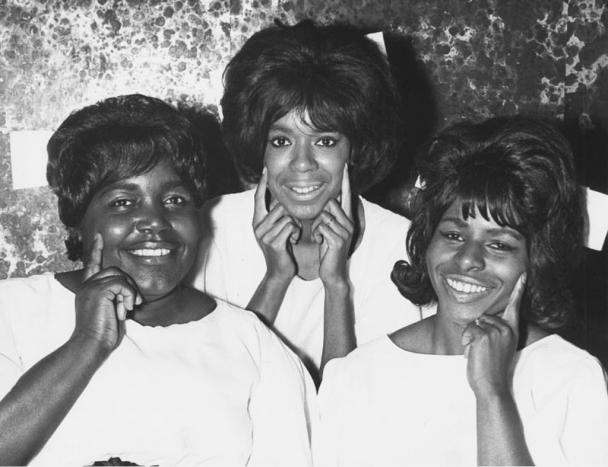 They may be unsung, but they sure suckered us into buying a Four Tops, Martha and the Vandellas, Marvelettes, and worst of all *GASP* a Supremes record.
What's your thoughts on this? Should have this false advertising happened in Motown?
Louvain could give us some input if she's available.
Just because. Just because it is a great song.......


I was wondering if any Motown artists ever sang a theme songs for any tv shows?

I know that Donny Hathaway did the theme song for "Maude", Al Jarreau did the theme song for "Moonlighting", Aretha did the theme song for "A Different World" and Bobby McFerrin did the theme song for a season of "The Cosby Show." That got me wondering about Motown artists.
Today is my birthday and with each one I am blessed with I like to look back some. In this case I am looking back at some of the BEST Classic Soul Jams in my opinion. Are you with me? Here's a few that make the cut:

Eddie Floyd - Knock On Wood - 1966


My partner and I were waiting in the atrium last evening waiting for the house to open when I noticed a lady that walked by looked very familiar. I said I'm sure that was a Velvelette! I walked over where she was waiting for the elevator and asked, "Are you a Velvelette?", just as I looked to my right and saw I was standing in front of Cal!! :)
Bertha and Cal were
extremely
gracious ladies. They chatted with us for probably 10 minutes before heading up to their seats. Cal showed me a picture of her handsome grandson, just like we were old friends catching up on life.
We waited for them after the show and they said they enjoyed it very much. The lady they were with said she told the people around them they were seated with Motown royalty, and they certainly were!! I felt very privileged to meet them and made a great memory, as they are the first I've personally met from the Motown family.
Thank you Bertha and Cal for making the night even more memorable!
Darin
Attachment 16014