My partner and I were waiting in the atrium last evening waiting for the house to open when I noticed a lady that walked by looked very familiar. I said I'm sure that was a Velvelette! I walked over where she was waiting for the elevator and asked, "Are you a Velvelette?", just as I looked to my right and saw I was standing in front of Cal!! :)
Bertha and Cal were
extremely
gracious ladies. They chatted with us for probably 10 minutes before heading up to their seats. Cal showed me a picture of her handsome grandson, just like we were old friends catching up on life.
We waited for them after the show and they said they enjoyed it very much. The lady they were with said she told the people around them they were seated with Motown royalty, and they certainly were!! I felt very privileged to meet them and made a great memory, as they are the first I've personally met from the Motown family.
Thank you Bertha and Cal for making the night even more memorable!
Darin
Attachment 16014
I have the 3 that I purchased back then. I tried to post a picture but was unable to post it here for some reason. There were other artist available but these are the ones I picked up back then:

Billy Stewart: Summertime, I Do Love You, I'm No Romeo, Sitting In The Park

The Fifth Dimension: Medley Aquarius/Let The Sun Shine In, Stone Soul Picnic, The Flesh Failures, Let It Be Me

The Delfonics: La La Means I Love You, Didn't I Blow Your Mind, Ready Or Not Here I Come

I guess the 3" disc were just a novelty as they didn't seem to take off but they were cute and sounded good. I'll have to check my CD compatible players as I often update equipment. New audio technology is not compatible with these small disc but I think my older 5 disc Sony SACD player will play them. Anyone with more information on this format?

Edit: Picture did post after all but the second one was a mistake.
One of his best,a cool funky groove with eddie's soulful tenor puttin it over.
I recently saw listed for sale a COLOR picture issued by James J. Kriegsmann of Aretha Franklin. I have never ever seen another COLOR picture by Mr. K.

Does anyone have any other COLOR [vs. black and white glossy] photos by Mr. Kriegsmann? Or is this a very extreme rare picture?

Thoughts.
Just because. Just because it is a great song.......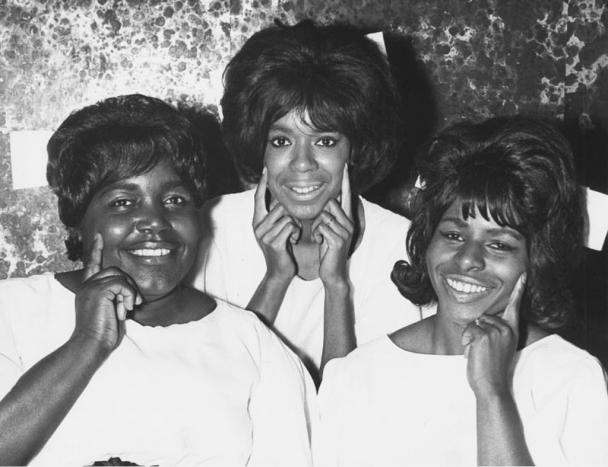 They may be unsung, but they sure suckered us into buying a Four Tops, Martha and the Vandellas, Marvelettes, and worst of all *GASP* a Supremes record.
What's your thoughts on this? Should have this false advertising happened in Motown?
Louvain could give us some input if she's available.